Details

Written by

Sally Herbert, Pharmacist
NPS Medicinewise has launched a new program which focuses on quality use of medical tests in general practice, in particular when conducting health assessments in healthy asymptomatic patients between the ages of 40-49 years of age. This is a great opportunity for GPs and practice nurses to identify which patients are at risk of developing chronic diseases and to give them the opportunity to make lifestyle changes that will benefit them in the future.
Read more: Prevention and Over Diagnosis - what to do for the 40-49 screen
Details

Written by

Tony Lembke
The following article was first published at Person Centred Care. It is reproduced with the permission of the author, Tony Lembke. 

Protecting our patients from harm and waste
"It is much more important to know what sort of a patient has a disease than what sort of a disease a patient has." William Osler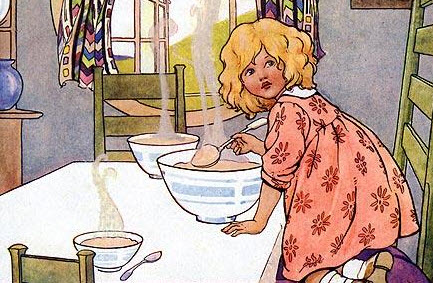 "This porridge is too hot!" she exclaimed.
So, she tasted the porridge from the second bowl.
"This porridge is too cold," she said
So, she tasted the last bowl of porridge.
"Ahhh, this porridge is just right," she said happily and she ate it all up.
A special room
There is a special room in the medical home for the practice of 'person centred care'. We know that many people miss out on important medical treatments. The care they receive is 'too cold'. However, there is also a growing recognition that many of our patients are put in harms way by too much therapeutic intervention.
Details

Written by

Staff
In order to provide optimum patient care, Australian doctors and other health care professionals should be mindful of their own wellbeing, starting with having the right work-life balance.
Read more: Work-life balance essential for health professionals – AMA President
Details

Written by

Robin Osborne
"Aboriginal health' means not just the physical wellbeing of an individual but refers to the social, emotional and cultural wellbeing of the whole Community in which each individual is able to achieve their full potential as a human being, thereby bringing about the total wellbeing of their Community. It is a whole-of-life view and includes the cyclical concept Aboriginal and Torres Strait Islander Health: planning the next decadeof life-death-life".
- National Aboriginal Health Strategy (1989)
Released in late July 2013, the Australian Government's national plan to improve Indigenous people's health was hailed as "a pathway for Aboriginal and Torres Strait Islander health policy for the next 10 years" – by the Government.
Predictably, the Coalition was less enthusiastic, branding it "business as usual", and accusing Labor of politicising an issue that is "usually bi-partisan" – not that anyone has noticed.
Read more: Aboriginal and Torres Strait Islander Health: planning the next decade
Subcategories
You are here:  
Home

Programs
Got the old articles? Search me.
Login Form