by Dr Nathan Kesteven
There have been some great local improvements regarding mental health services, with Healthy North Coast introducing a raft of options for a wide range of patients with mental health conditions (see below). Coupled with this there are now several Telehealth services that can provide practices with access to not only psychiatric services but nearly all other medical specialties (see list below), with these services generally bulk-billed and often able to be delivered to the patient at home.
Some 24 years ago my sister died as a result of a severe mental health condition. At the time there did not exist any well coordinated outreach services, with acute services only at Richmond Clinic, Lismore Base Hospital.
Details

Written by

Dr Nathan Kesteven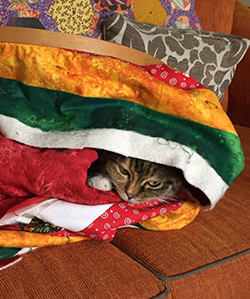 A casual chat with a client about her sick mum at the vet clinic recently revealed a little pearl which led me to diagnose her mum's cat's illness and taught me a lesson about how I could improve my history-taking skills. 
The client, in her late fifties, was describing how she had been busy caring for her elderly mother who had become disoriented and collapsed at home with acute severe diarrhoea and vomiting. She was stabilised in Emergency and admitted to hospital, testing positive for both E.coli and Campylobacter jejuni. She responded rapidly to antibiotics and fluid therapy. 
My ears pricked up at 'C.jejuni' and I mentioned that C.jejuni can be zoonotically transmitted.  
Details

Written by

Mike Fitzgerald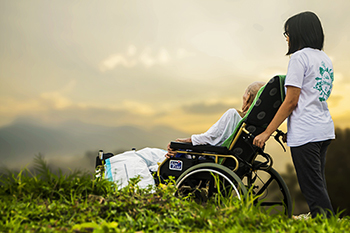 Report says 1-in-100 GP consultations involve palliative care
Given the political debate around end-of-life decision making and the need for more effective and accessible palliative care the AIHW's report Palliative care services in Australia could not have been better timed.
Before interrogating the stats let's take a look at the terminology. 
With typical verbosity the World Health Organization is quoted as calling palliative care 'an approach that improves the quality of life of patients (adults and children) and their families who are facing the problems associated with life-threatening illness, through the prevention and relief of suffering by means of early identification and correct assessment and treatment of pain and other problems, whether physical, psychosocial or spiritual.'
In Australia, and many other parts of the world, the demand for palliative care services is increasing due to the ageing of the population and the increases in the prevalence of cancer and other chronic diseases that accompany ageing, the report notes.
'Historically, it was assumed that palliative care would commence only once all treatment aimed at 'curing' people had finished or only when a person was dying. Now, it is well-accepted that there is benefit in providing palliative care in association with disease-modifying therapies that aim to prolong life. 
Details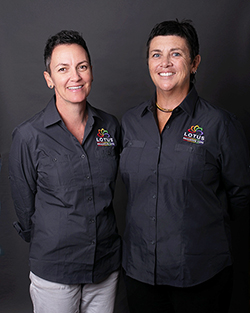 According to Palliative Care NSW, most people say they would like to die in their homes but only 17% are able to do so. Lotus Palliative Care, a new service for the Northern Rivers region, will help more people have palliative and end of life care at home.
With decades of nursing experience behind them, Megan Paul and Lulu Shapiro believe Lotus Palliative Care can make a positive difference to the quality of life remaining for people diagnosed with a life-threatening illness or disease, and for their support people.
'We can't change the fact that a person is receiving palliative care,' said Megan, 'but we can ensure people, and their loved ones, are free from avoidable stresses such as hospital admissions.'
Assistants-in-nursing attend a home visit in the morning and provide personal care such as showering, skin integrity checks, mouth care and respite. They then convey any areas of concern to the registered nurse who attends a home visit in the afternoon to manage all the clinical care and symptoms including syringe driver management. The service works closely with the patient's GP to ensure all symptoms, including pain and nausea and the distressing symptoms associated with a serious diagnosis, are managed well. In addition, support and respite for carers and loved ones is available.
Lotus Palliative Care is a seven-day-per-week service with overnight on-call phone support. Carers can ring day or night and speak to a Registered Nurse or troubleshoot any problem or concern. 
The service is available to everyone and can be engaged at any stage – before a person even enters a clinical setting or when a choice is made to transfer back home. 
Details

Written by

Hayley Katzen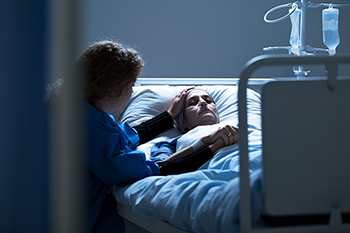 St Vincent's Hospital Palliative Care Unit provides a high-quality multidisciplinary service for those living with a life-limiting illness in our Far North Coast Community.
The dedicated nine-bed Palliative Care Unit provides in-patient care for public and private patients and support for their families and carers. The Unit differs from the community service offered by Lismore Base Hospital which is best suited for acute presentations.
Multidisciplinary approach
The multidisciplinary Palliative Care Team at St Vincent's works closely with GPs to provide quality care, compassion and a range of services. The team, including specialised palliative care nurses, supports the physical, emotional, spiritual and social needs of patients living with a life-limiting or terminal illness.
Details