Details

Written by

Robin Osborne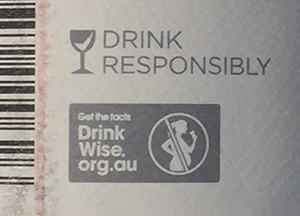 Food Standards given three months to develop more "common sense" labelling
Were the consequences not so serious the decision to go back to the drawing board on warning labels about the risks of consuming alcohol in pregnancy would be laughable.
Now, after the recent meeting of the Australia and New Zealand Ministerial Forum on Food Regulation it is the alcohol lobby that is doing the laughing, announcing in a triumphal media release that, "Common sense has prevailed over the bureaucratic frolic that had been Food Standards Australia and New Zealand's (FSANZ's) draft recommendations on pregnancy warning labels on all alcohol products."
The reference was to the Forum's rejection of a clear bottle label warning of the dangers of drinking during pregnancy.
Similar words were used in a media release by an Australian representative on the group, Nationals MP and Minister for Agriculture, Drought and Emergency Management, David Littleproud, who said, "We need to implement this in a common sense way that understands the realities of branding and label manufacturing."
Read more: Brewers whoop over delay to drink pregnancy warnings
Details

Written by

Robin Osborne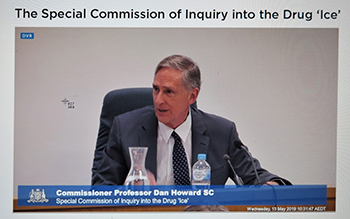 Following inquiries from GP Speak and sustained pressure from various quarters, including the Royal Australasian College of Physicians and the Ted Noffs Foundation, as well as a threat by the NSW Greens to have parliament force the document's release, the Berejiklian government has made public the special Commissioner's report into the drug 'Ice' (crystal methamphetamine) and other illicit substances.
The four-volume report follows the Commission's exhaustive hearings in Sydney and various regional settings, including Lismore, where drug experts, including ex-users, spoke of an epidemic of 'ice', the widespread misuse of other illicit drugs (and, notably, alcohol), and highlighted the lack of treatment and other support services in both the legal and health systems.
Read more: Govt rejects pill testing, more injecting rooms, prisoner drug safety
Details

Written by

David Guest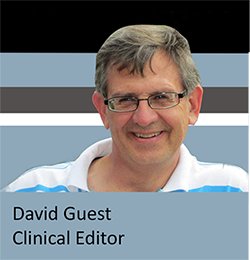 I want it all, I want it all, I want it all, and I want it now
- Queen, 1989
Civilisation has come a long way in 5,000 years. The English philosopher Thomas Hobbes described the natural state of man as "solitary, poor, nasty, brutish and short". He argued that this could be addressed by ceding one's liberty to the Crown in exchange for an enjoyment of the benefits that society brings. An individual's basic needs for food, shelter and clothing would thus be met.
Times have changed. More recently economists have argued that sanitation, education, healthcare and the internet be added to the list. That's progress, but on the North Coast many of us will have patients living below the new poverty line.
Details
Notable delays for public patients requiring endoscopy, especially colonoscopy, procedures are set to become even longer following a decision by consultant gastroenterologist Howard Hope to discontinue accepting referrals for patients needing upper GI endoscopy or colonoscopy at Lismore Base Hospital (LBH).
In a letter of 9 February 2020 to local referring doctors and other relevant parties, a clearly exasperated Dr Hope said the "prime reason is the excessive waiting times for public endoscopy at LBH, especially for colonoscopy."
He stated that he and colleagues had been discussing the long waiting times with LBH management for many years.
In December 2019 he asked LBH managers to create a public Outpatient Clinic for gastroscopy and colonoscopy referrals. Referral to this open access Outpatient Clinic would help reduce the delay from GP referral to the appropriate procedure.
He added "The fundamental problem is that endoscopy waiting times (compared with surgical waiting times) are not a reportable performance indicator for hospital managers. In my opinion this is a serious failure of the NSW Department of Health policy."
Details

Written by

David Guest

The Covid-19 pandemic has brought about the greatest dislocation to Australian society since World War 2. Changes to work and life are affecting all members of the community and have required wholesale changes to the way we do things. 
Restricting exposure to each other has been the key to flattening the curve and Australia's success has been amongst the best in the world. Unfortunately this has left many Australians out of work and some industries have been completely shut down. Nevertheless, many aspects of society need to keep functioning, not the least medical care. 
As part of the national response to the Covid-19 pandemic, the Federal government has made extensive changes to the availability of telehealth. While physical examination is a basic element in clinical diagnosis much of our routine care can be accomplished without it.