Details

Written by

Robin Osborne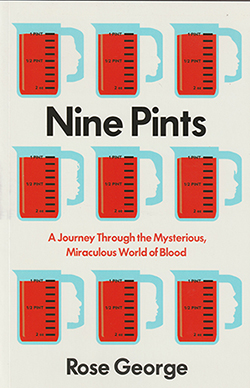 In early February a Thai soldier stole guns from a military barracks and went on a shooting rampage - which he livestreamed - killing more than twenty shoppers and wounding many others. According to an early report, "Authorities have asked for blood donations and put hospitals on alert."
As with the development of many drugs and medical procedures, the transfusing of blood into trauma victims has its origins in wartime. The author of this unexpectedly gripping book says "the modern era of transfusion" began on 16 October 1914 when a seriously wounded soldier was brought to a field hospital in Biarritz, bleeding out.
Details

Written by

Janet Grist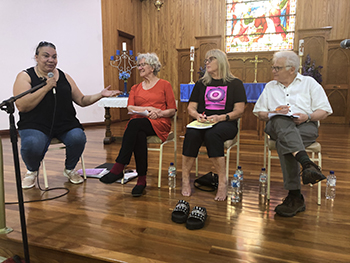 With a construction cost of $798 million – around four times that of the Christmas Island detention centre, whose architecture it resembles closely - the Clarence Correctional Centre (CCC) will hold the record of being Australia's biggest and most expensive jail. It may also become the nation's most unpopular, based on reactions from local community members in recent months, as the construction phase comes to an end.

The centre, close to completion at Lavidia, is located on rolling rural land some 27 kms from Grafton, the 'capital city' of the Clarence Valley. Cattle graze, the paddocks have greened up after recent rain, and heavy equipment works seven days a week, not only on the CCC project but on the Woolgoolga-Ballina highway construction. A sceptic might suggest that this other work, massive in scale, has helped the CCC work to hide in plain sight.

Despite claims of its economic benefits to a struggling area, and an improved way of managing sentenced inmates, many locals are increasingly worried about the impact it will have on their region.
The CCC is designed to house 1700 inmates on a footprint of more than 90,000 square metres. This cohort will include around 300 Aboriginal men and 100 Aboriginal women.
Read more: Clarence community raises concerns about local mega jail
Details

Written by

Janet Grist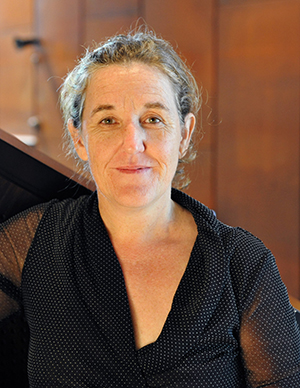 Justice Reinvestment (JR) is a strategy for reducing the number of people in prison by investing funds drawn from the State's Corrections budget into communities that produce large numbers of prisoners. JR suggests that money can be more productively spent through diversion of a portion of government funds earmarked for spending on prisons back into communities with high rates of offending and incarceration.

This represents a shift in spending, not an increase.

There were 13,475 people in NSW jails in March 2019, about 13% more than five years ago. Almost 30% of them are Indigenous. It is clear that the community would rather see money invested in diversion and prevention.

JR is a framework for action and argues that it makes little economic sense to continue to spend vast amounts of government money on prisons as a primary response to crime, other than in the case of more serious or dangerous offenders.
According to JR, imprisonment doesn't generally enhance the safety and wellbeing of communities, leading instead to increased rates of imprisonment. High rates of Indigenous incarceration occur at an inter-generational level within Indigenous communities and this cycle feeds the very same social problems which cause offending in the first place such as family and community fragmentation.
Details

Written by

Andrew Binns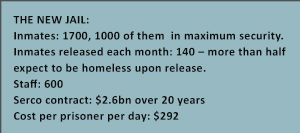 The soon-to-open Clarence Correctional Centre near Grafton is slated to be ready to accept prisoners by July 2020, however the preparedness of the system to accommodate inmates needs to be matched by the provision of essential community resources such as housing, and a proper assessment of the impact on local (and regional) health services beyond the prison walls.

As has been discovered elsewhere, this is a very complex social and public health issue. When it comes to health if there is one stand out issue of concern it is the interface between NSW Health, the funder of hospitals and justice and community health, and the federally funded Medicare system.

Adding to the complexity is that in NSW there are both State and privately run prisons. However the NSW Justice Health and Forensic Mental Health Network that manage prisoner health also have a monitoring role within private jails, including medical records being handled by their software and stored on their data base.
Details

Written by

Dr Hilton Koppe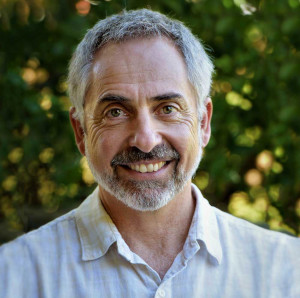 Background
Australia's ageing population - largely due, of course, to modern medicine keeping us alive longer - is resulting in an increase in the prevalence of dementia,1 this increasing with age, from about 3.4% at 70-74 years to 20% at 85-89 years, and 40% at 95 years or over. 
As the population ages, the number of people with dementia is estimated to rise from 200,000 (1% of current Australians) in 2005, to 730 000 (2.8% of the projected population) by 2050. Aboriginal and Torres Strait Islander people experience dementia at an earlier age, and at a rate 3 to 5 times higher than the general Australian population.2 
Most people with dementia (84%) first report symptoms to their GP, but a delay between the appearance of dementia symptoms and a confirmed diagnosis  is common, with one-half of those having  early dementia not being diagnosed when presenting to primary care. 3
While the morbidity rates are concerning the incidence of mortality is especially so,  with dementia currently being the leading cause of death for Australian women  and the second leading cause of death overall. 5