Details

Written by

Genesis Cancer Care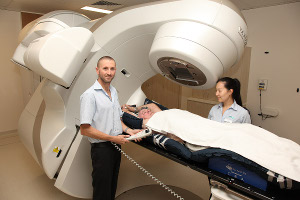 Lung cancer is the leading cause of cancer death in Australia. Non-Small Cell Lung Cancer (NSCLC) is the commonest form, accounting for about 80% of all lung cancers. Surgery remains the gold standard treatment for early (stage I & II) NSCLC but only a small proportion of NSCLC patients are diagnosed in early stages. A significant number of these patients have cardiovascular and respiratory comorbidities and are therefore not suitable for surgery. Historically these patients were either treated with standard conventional radiotherapy or offered no treatment at all. However the outcomes after standard radiotherapy have been poor to modest (5 year survivals ranging from 0-42% with local control rates of up to 60%). Conventional radiotherapy is usually given over a 4-6 week period (20-30 visits) on a daily basis.
Stereotactic Ablative Body Radiotherapy (SABR), also known as stereotactic body radiotherapy (SBRT), is a relatively new technique, for treating small volume early stage NSCLC and small volume lung secondaries.
Read more: Genesis CancerCare demonstrates treatment success with SABR program
Details

Written by

Staff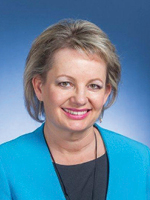 The Senate has approved (23 June) the PBS reform package, which Health Minister Sussan Ley says will result in price 'slashes' to more than 2,000 brands of common medicines, some by as much as half, from October 2016
The Pharmaceutical Benefits Scheme Access and Sustainability Package will have a budgetary impact as well, saving taxpayers some $2 billion over five years (2015-2020).
Under the reforms, pharmacists will be able to discount the PBS co-payment for patients by $1.00. Investment in primary care programmes for patients will be doubled to $1.2 billion over the next five years.
Details

Written by

Staff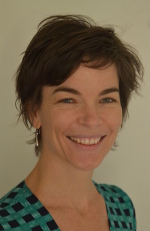 Lismore and Kyogle areas now have access to a new practitioner, Dr Kate Bolam, at the Lismore and Kyogle Family Planning Clinics, which provide sexual and reproductive health services to women and youth.
The Clinics specifically encourage youth, Aboriginal and Torres Strait Islander people and people on low incomes.
Dr Bolam comes to the Northern Rivers from the NT where she has worked both as a GP and also for Family Planning NT. She also practiced as a Forensic Clinician at the Sexual Assault Referral Centre in Darwin, providing acute forensic and medical care to victims of sexual assault.
"I love having a subspecialty in sexual and reproductive health for many reasons", Dr Bolam said.
"It gives me a unique opportunity to work with all ages of clients in an area that is often quite challenging and frequently changing."
Details

Written by

Staff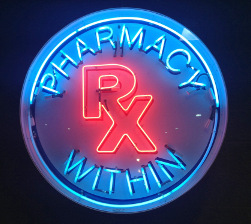 The Australian Medical Association is urging the federal government to support its proposal for a new Pharmacist in General Practice Incentive Program (PGPIP) that would see non-dispensing pharmacists incorporated into general practice health care teams.
Announcing the scheme, AMA President, Assoc Prof Brian Owler spoke of greater efficiencies for general practices, better care for patients, new career opportunities for pharmacists, and significant Budget savings across the whole health system.
"Under this program, pharmacists within general practice would assist with things such as medication management, providing patient education on their medications, and supporting GP prescribing with advice on medication interactions and newly available medications," he said.
Details

Written by

Staff
Australians will benefit from cheaper medicines, a more competitive pharmacy sector and greater investment in new medicines and patient support services, according to Health Minister Sussan Ley who this week announced a "balanced" package of pharmaceutical reforms on behalf of the Abbott government. 
The Pharmaceutical Benefits Scheme (PBS) Access and Sustainability Package follows extensive consultations and "robust negotiations" across the pharmaceutical supply chain, which includes consumers, pharmacists, medicines manufacturers, wholesalers and doctors. 
Read more: Minister expects consumer benefits from PBS reform