Details

Written by

Staff
Northern Rivers GPs interested in becoming a a Community s100 Prescriber in HBV or HCV can undertake further training through the Australasian Society for HIV Medicine courses in May and June. 
The courses are free to NSW general practitioners and run over one or two days in Sydney on a week-end. Accommodation and meals are supplied as part of the package. 
Details

Written by

Kevin Hogan, Federal Member for Page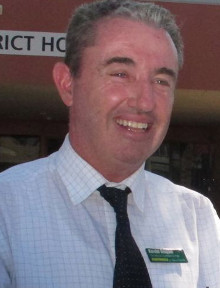 This month I announced the great news that North Coast Medicare Local has been appointed to run the Primary Health Network on the North Coast.

There had been concern that our Primary Health Network may be run by an organisation from outside the area. When our local health professionals spoke to me about this I lobbied the Minister to make sure our PHN was run locally. I would like to thank those who took the time to raise the issue with me. Primary Health Networks – or PHNs - are part of the Government's plans to improve the health of the nation and will replace Medicare Locals from July 1.

The PHNs will work directly with GPs, other primary health care providers, secondary care providers, hospitals and the broader community to ensure improved outcomes for patients.
*******
Details

Written by

David Guest
The Lismore Base Hospital Haematology Department is seeking patients from Northern Rivers general practitioners for a new trial to help determine the optimal length of time for anti-coagulation after deep venous thrombosis (DVT) or pulmonary embolism (PE).
The "Einstein Extension" trial will be comparing Rivaroxaban 20 mgs versus Rivaroxaban 10 mgs versus Aspirin for 12 months for the secondary prevention of patients with a venous thromboembolic event who have received 6 months of anticoagulation therapy
Details

Written by

Staff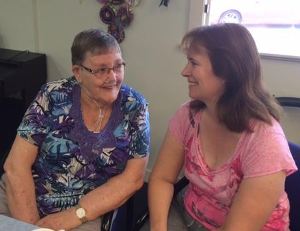 Dying is a part of everyday life but many people struggle to talk about it. Facing death is even more daunting for people who are estranged from family or have no-one to care for them. In 2014 Footprints undertook a project looking at improving end of life care for marginalized clients who are socially or financially vulnerable and may be at risk of homelessness. Driven by Footprints staff who identified that the experience at end of life was less than optimal for clients, a project was undertaken in 2014 to explore ways to improve end of life care for clients.
Phase one of the project had already prepared the way by raising awareness, identifying local Palliative Care Services and improving linkages. Phase two involved case management and support of clients in the palliative phase of life, the provision of education to help staff to recognize clients who may be needing palliative care, and promotion and assistance with the completion of Advance Health Directives and Care Planning.
Details

Written by

Staff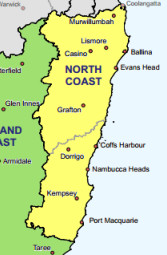 The North Coast NSW Medicare Local (NCML) has been chosen by the federal government to run the North Coast Primary Health Network (NCPHN), operating from 1 July 2015.
It is understood that the same geographical/clinical footprint will apply under the new structure – in North-South terms, from Tweed Heads to Port Macquarie.
While operating across this large area will continue to be a challenge, the announcement can be seen as a major 'win' for NCML as the nation's present 61 Medicare Locals will be halved to 31 PHNs.
The restructuring is the latest iteration of the Commonwealth's involvement in primary care provision, and follows a review of the Medicare Local structure.
One key recommendation of Professor John Horvath's review was to change the program's name in order to avoid public confusion: are Medicare Locals a place to visit to get Medicare refunds? Apparently many patients think they are.
Better alignment with Local Health Districts was another aim. As before, the boundary of the new NCPHN will dovetail with the Northern NSW and Mid North Coast LHDs (formerly the single North Coast Area Health Service).
Read more: Medicare Local wins bid for Primary Health Network